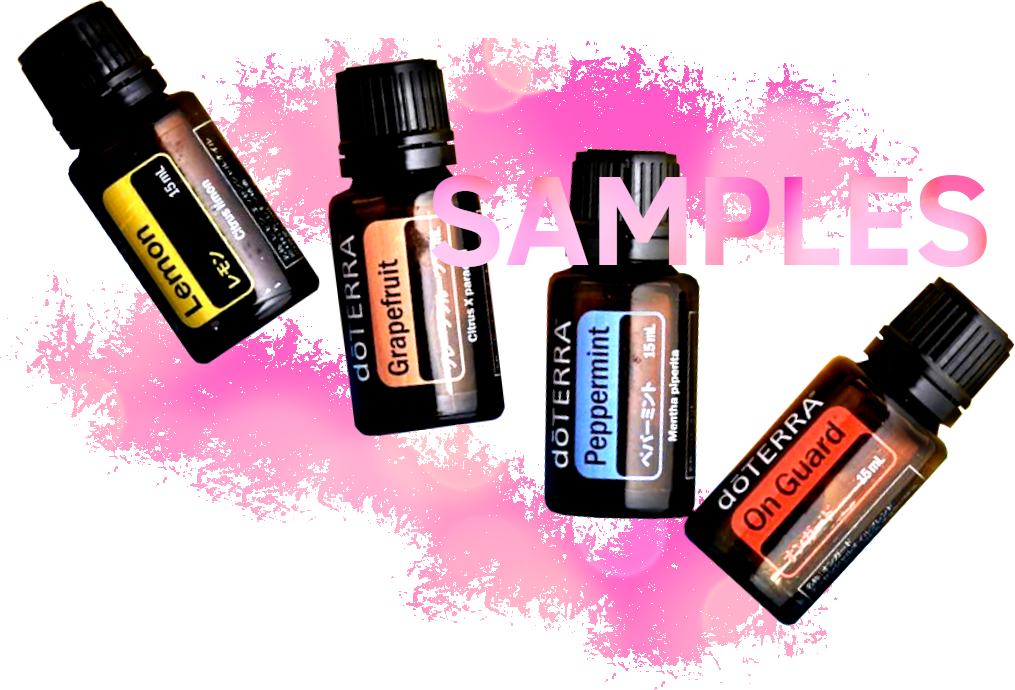 You can now experience dōTERRA essential oils without leaving your home. Samples are a great way to feel the benefits of essential oils before you decide to purchase them. Scroll down to learn more and choose a sample that fits your needs. If you have family or friends that would possibly benefit from the use of essential oils please share 🙂

dōTERRA®
Essential Oil
Samples
Stress and Anxiety can cause many issues such as Nausea Headaches Upset Stomach and Vertigo to name a few, essential oils may be the natural answer that you are looking for to help you manager them better.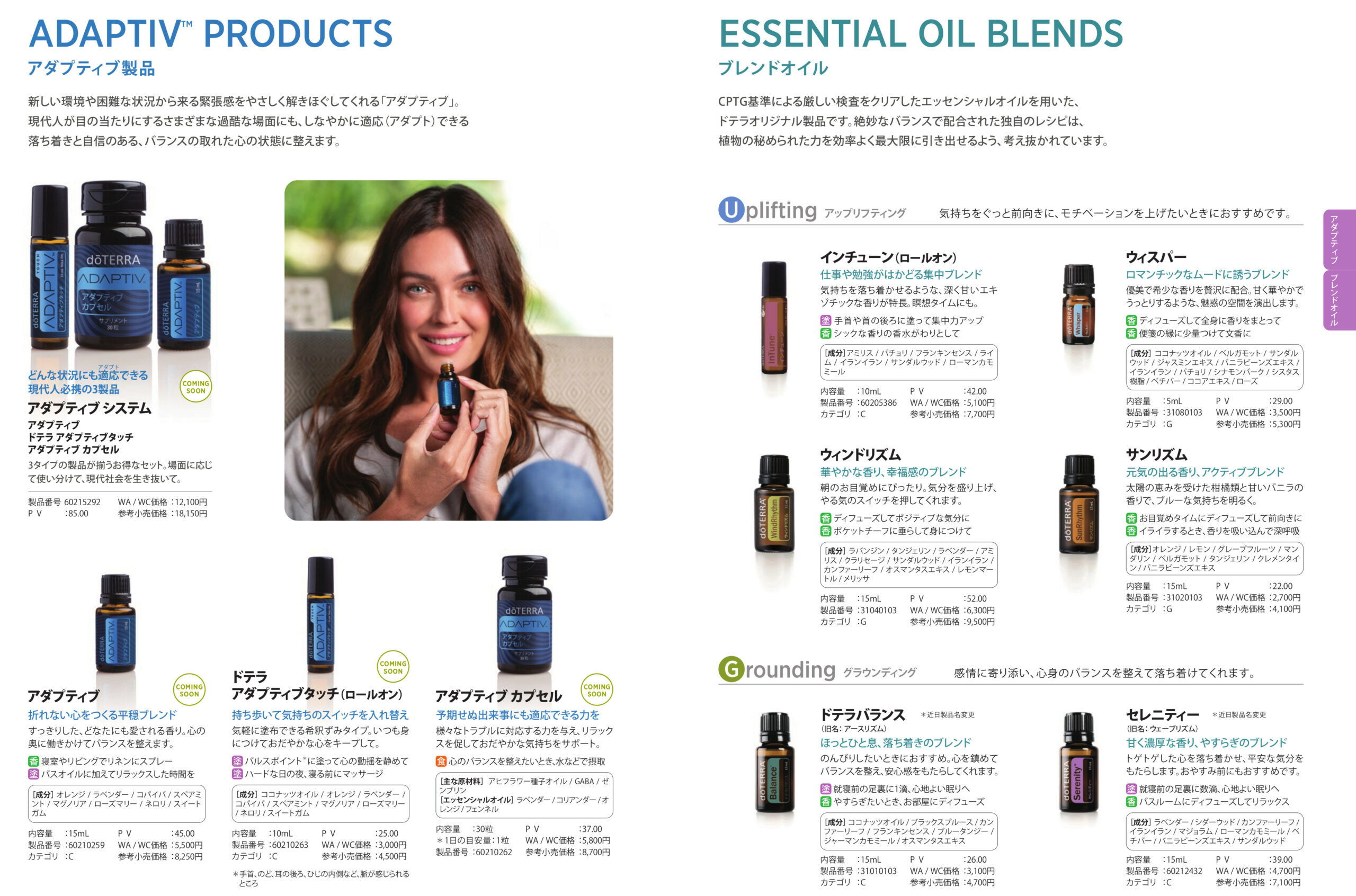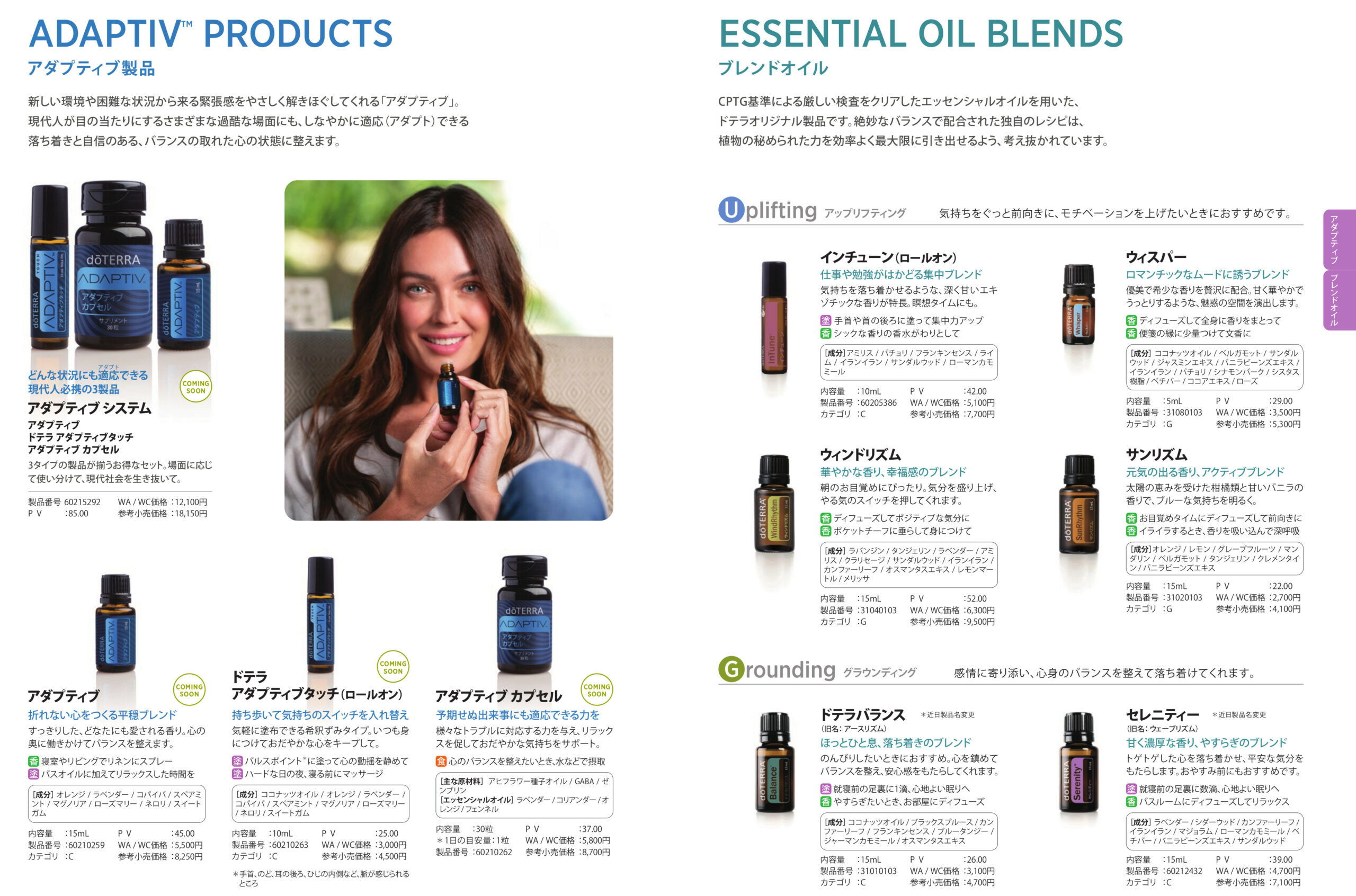 Having body pain can be severely limiting, can keep you from doing things that you want and may begin affecting your overall health and mood. Methyl salicylate found in deep blue rub is a naturally occurring substance that is effective as a muscle relaxant and may get you back on your feet.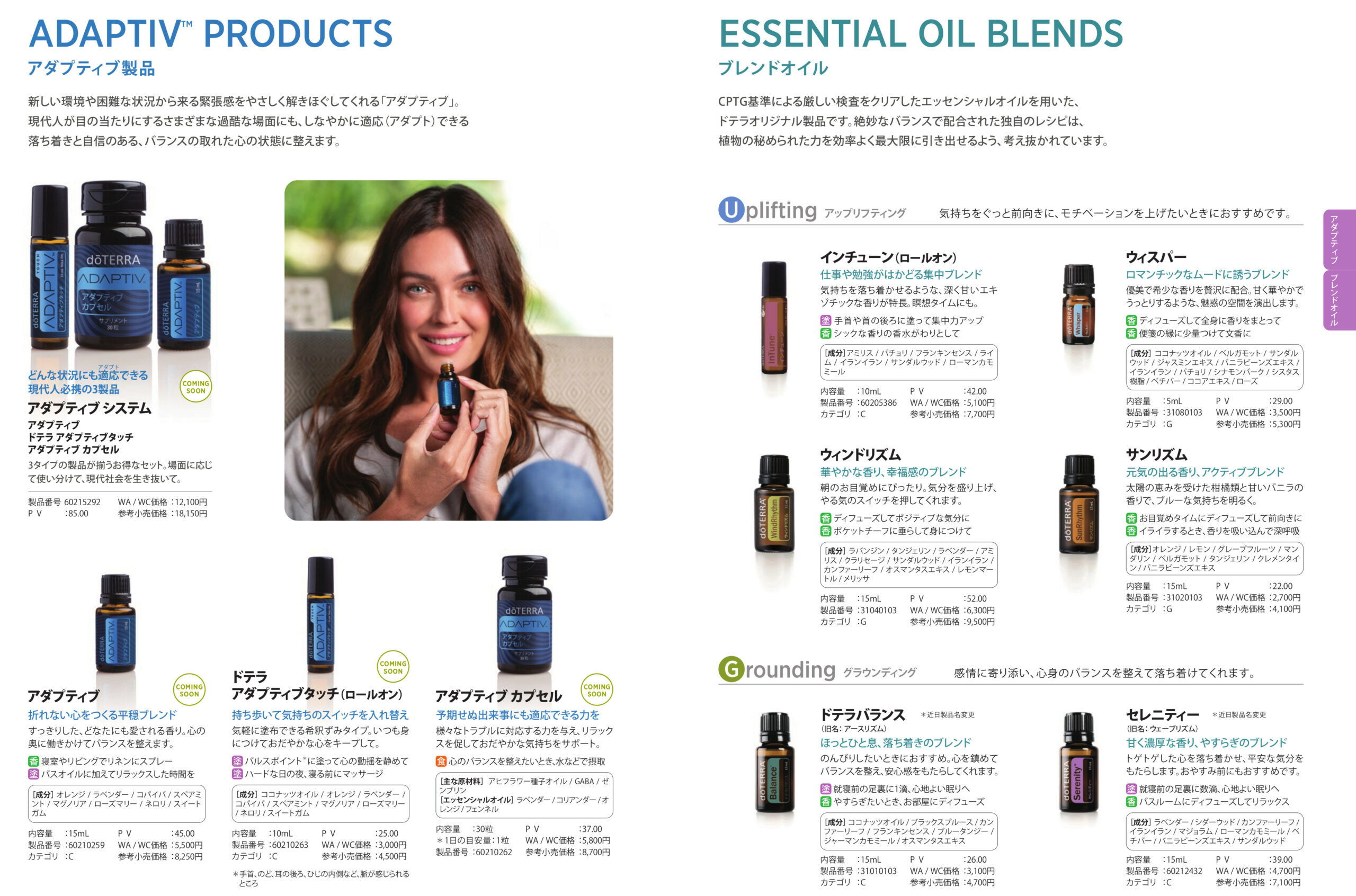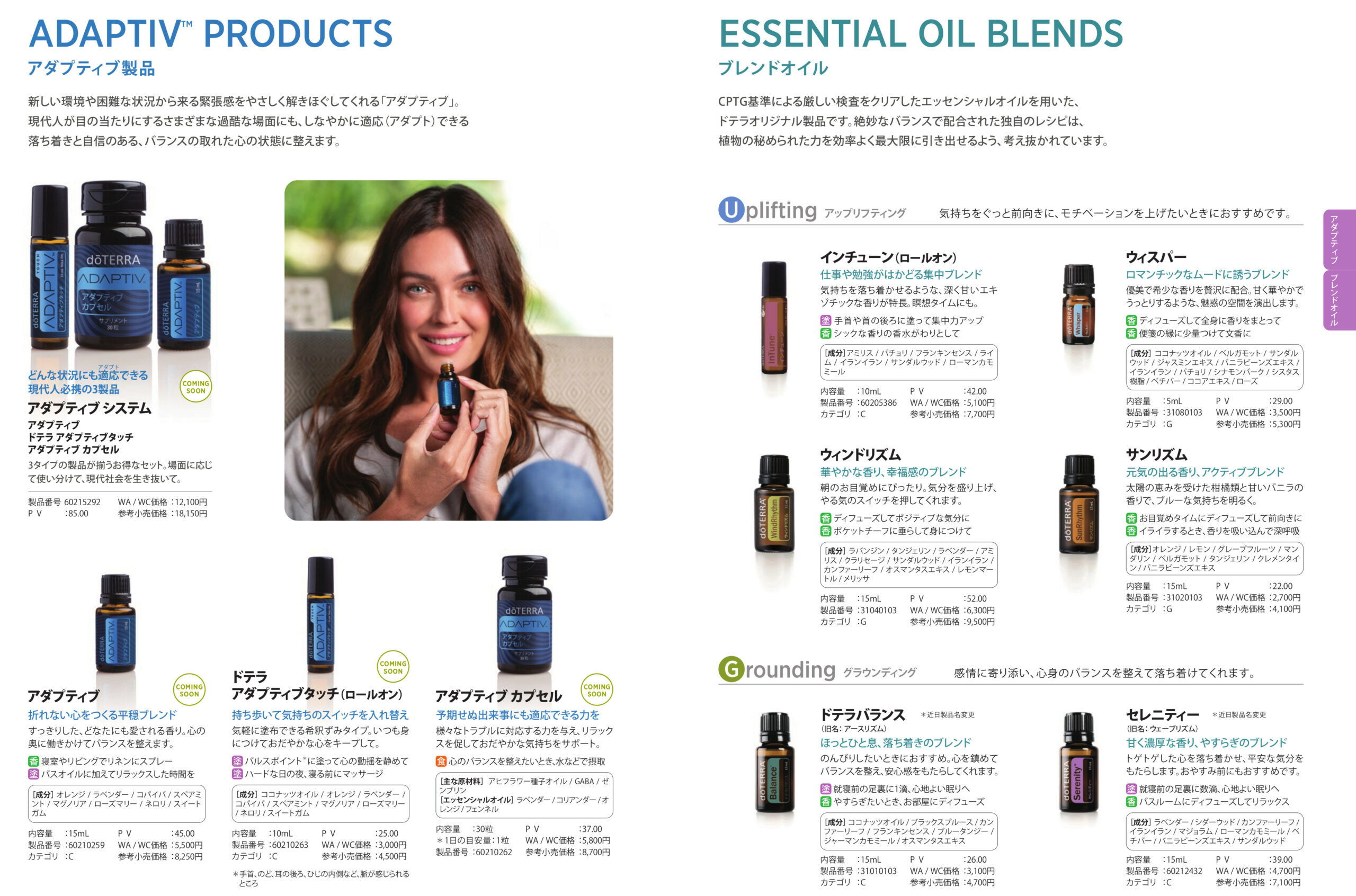 the first part of you others see when they meet you is your face. Having beautiful looking skin may help boost your confidence and may even help improve how good you feel. Plus taking care of your skin now may prevent unnecessary visits to the dermatologist later to take care of deep wrinkles, scars, or other skin conditions.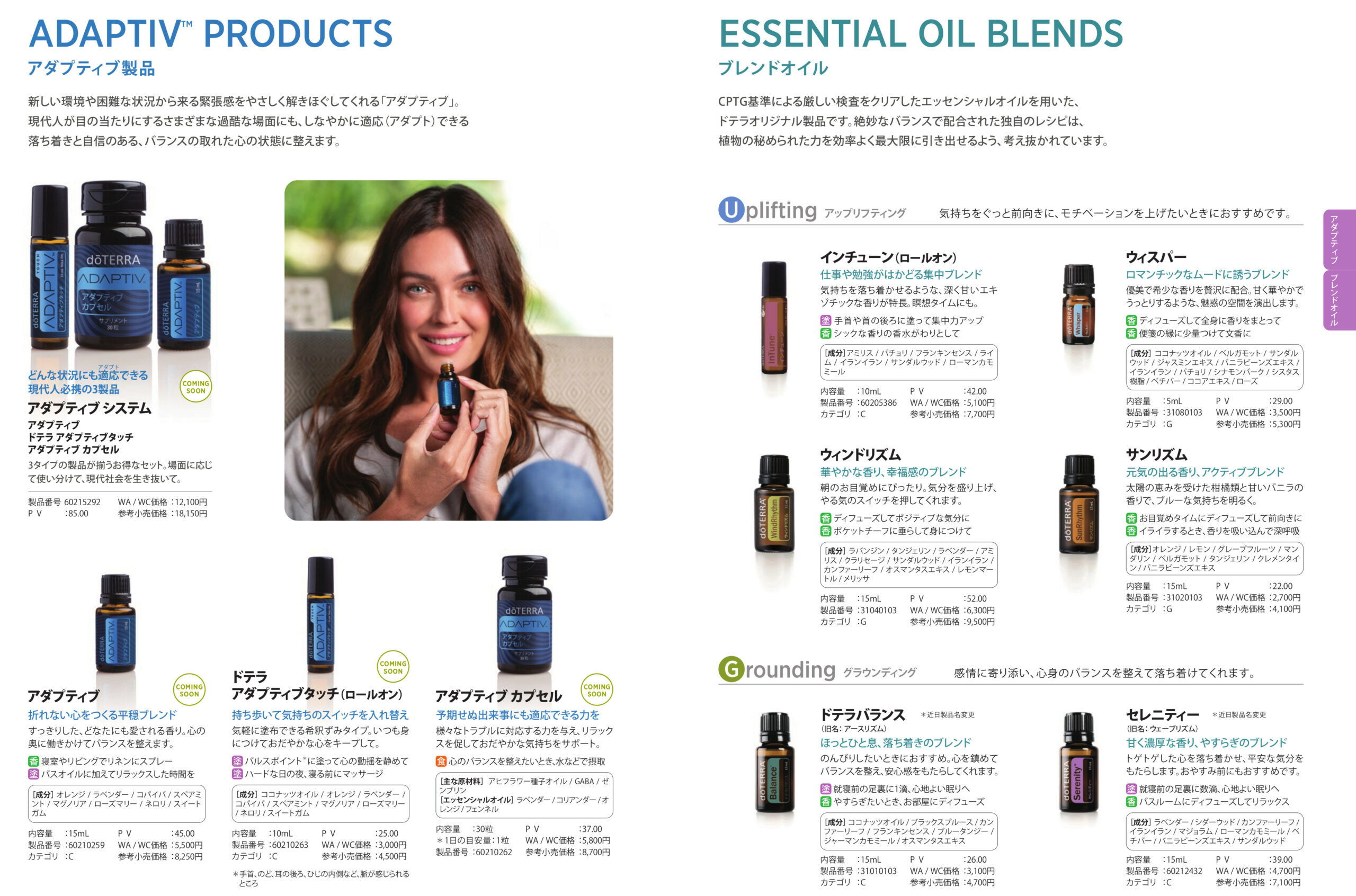 * Referencing US Product Guide For Information In English. For Pricing and Product Availability in Japan, please refer to the equivilant product found in the Japanese Product Guide.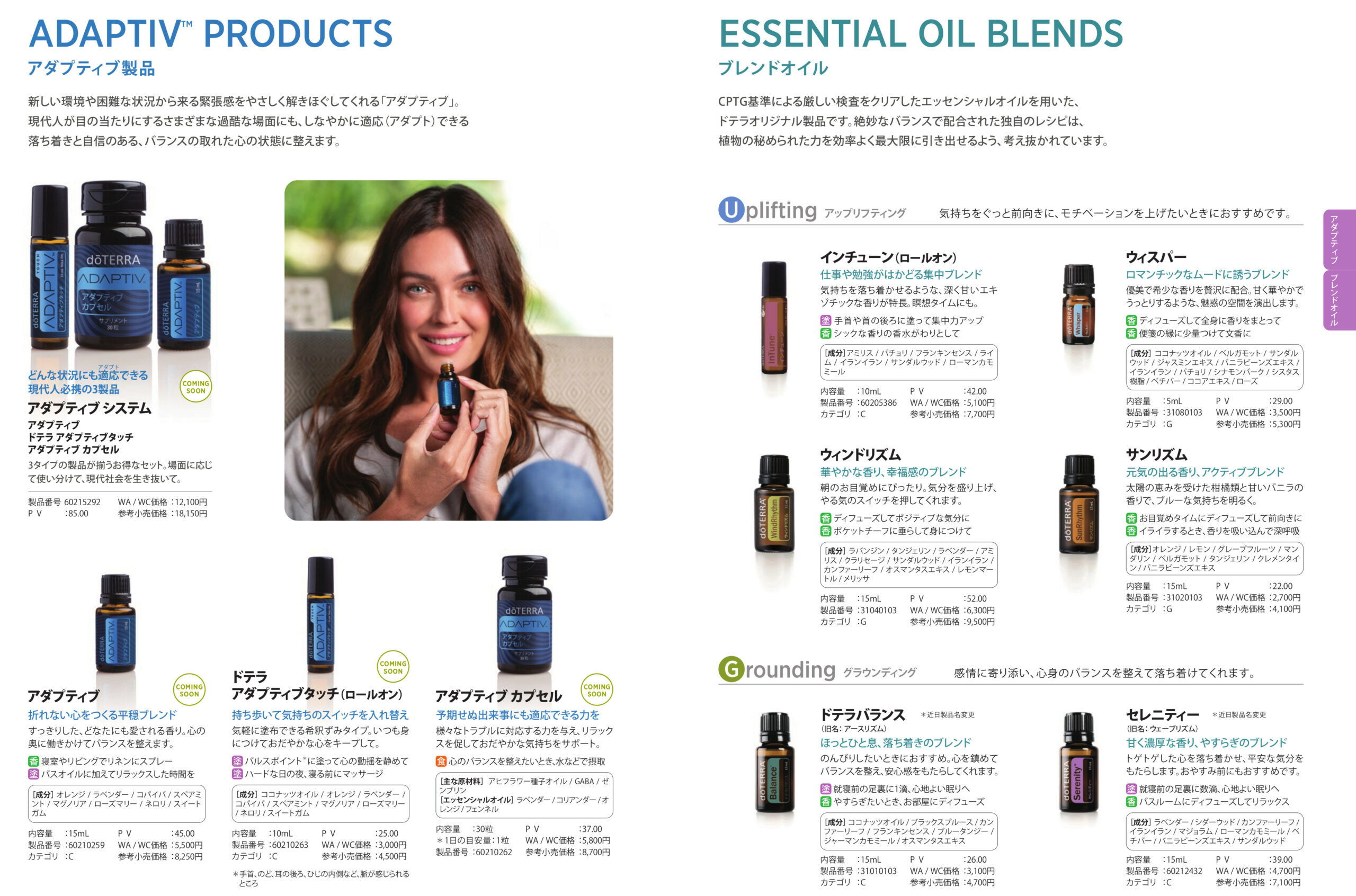 Essential oils are plants natural defense against the environmental threats around them, by utilizing these same compounds we may see similar benefits in the protection of threats in our environment.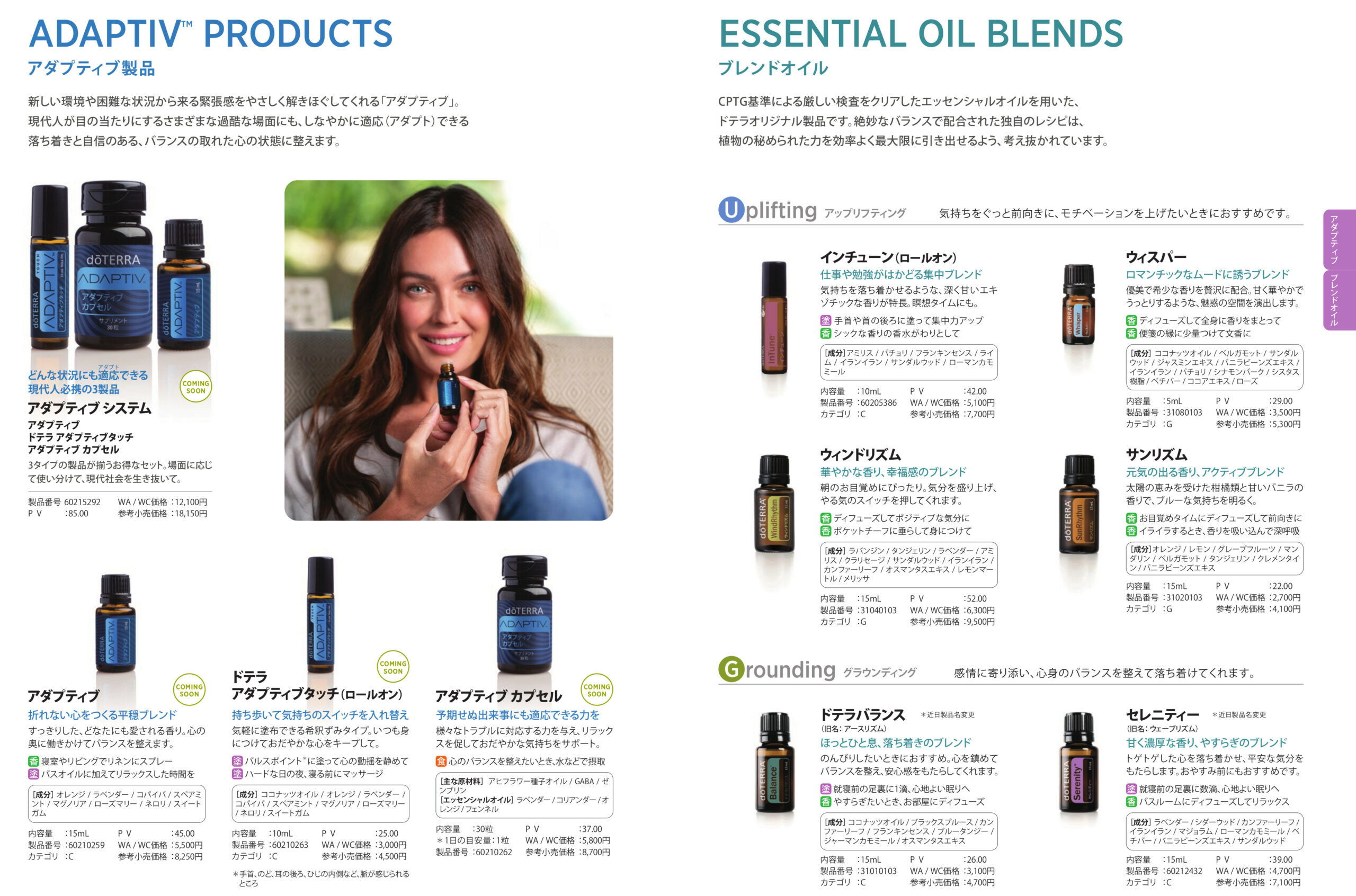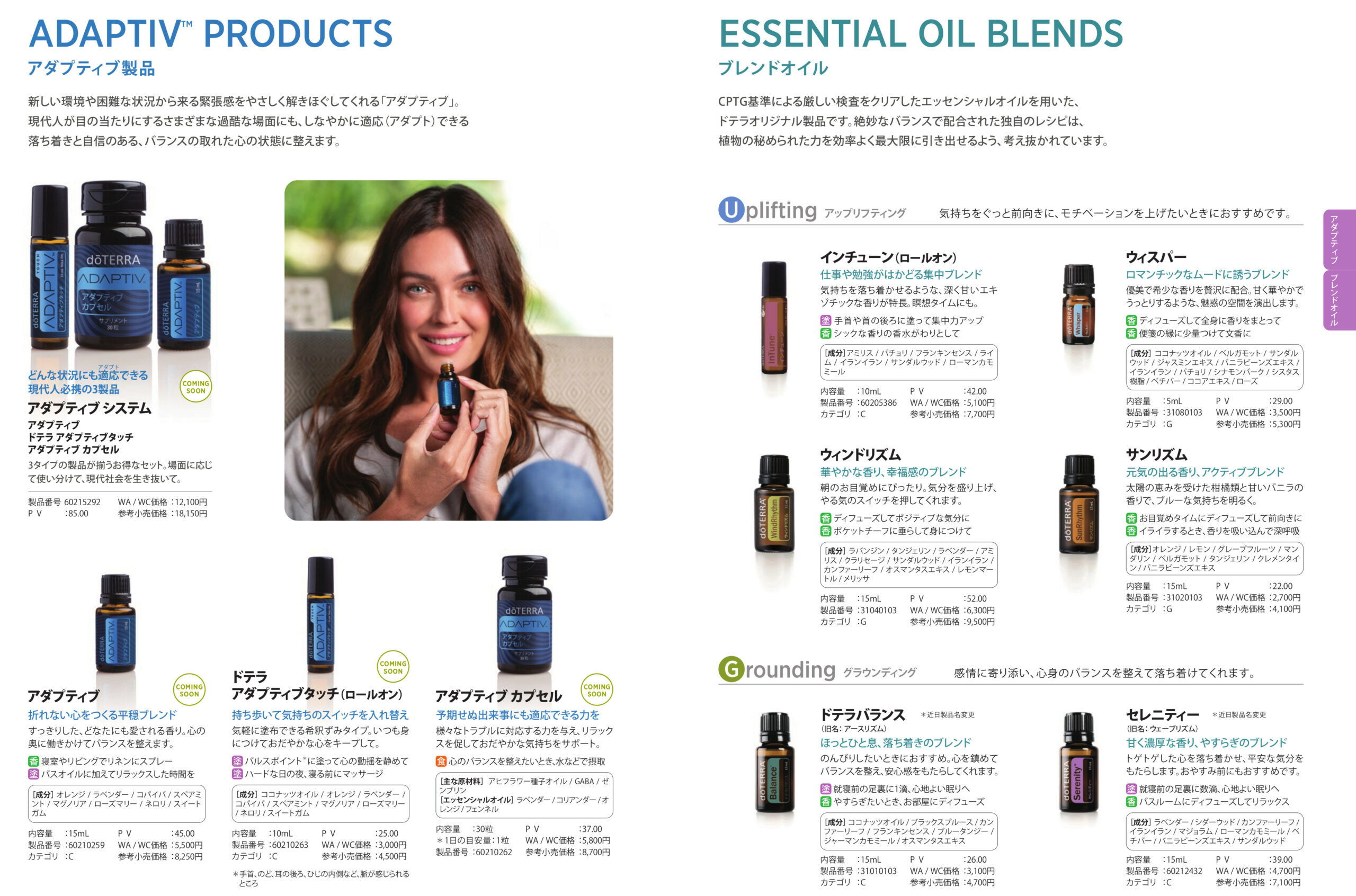 Many household cleaners are filled with chemicals, consider using natural alternatives like lemon, orange and lavender essential oils. doTERRA's On-Guard products also help keep your home smelling great, clean and chemical free.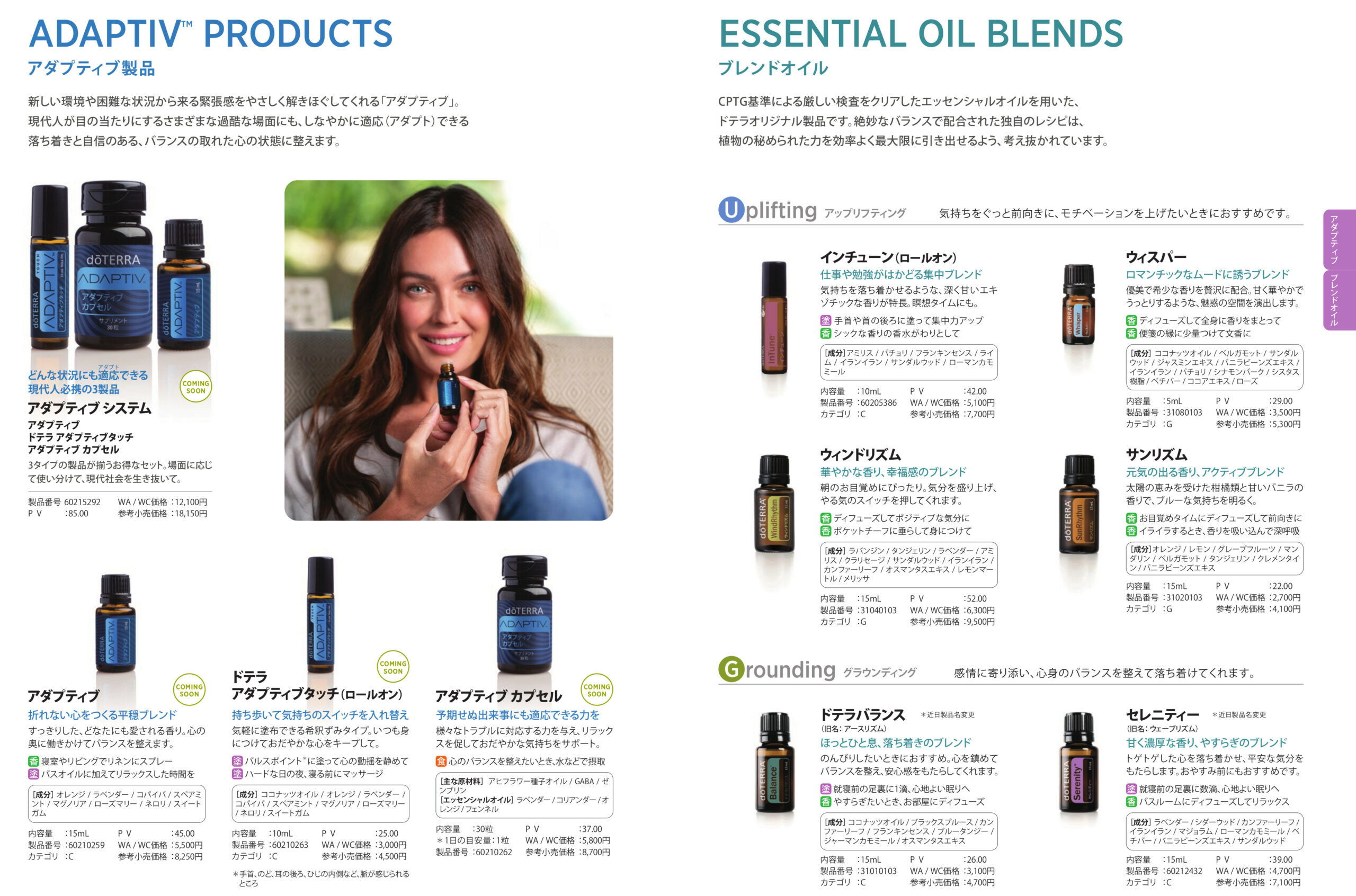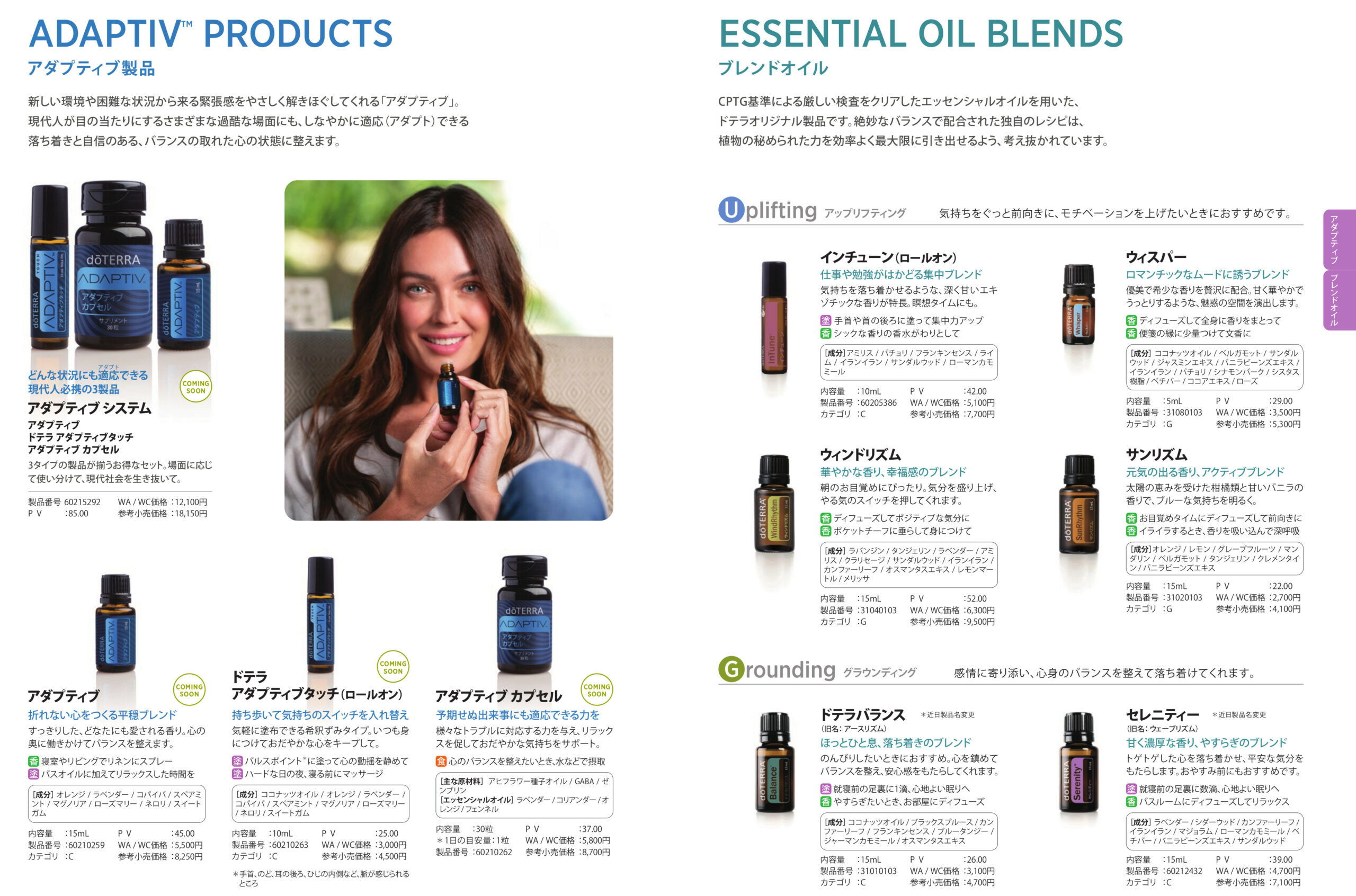 The beauty of your hair often reflects the overall condition of your health. A hair care routine should consist of not just hair care products but also the right nutrients in your diet.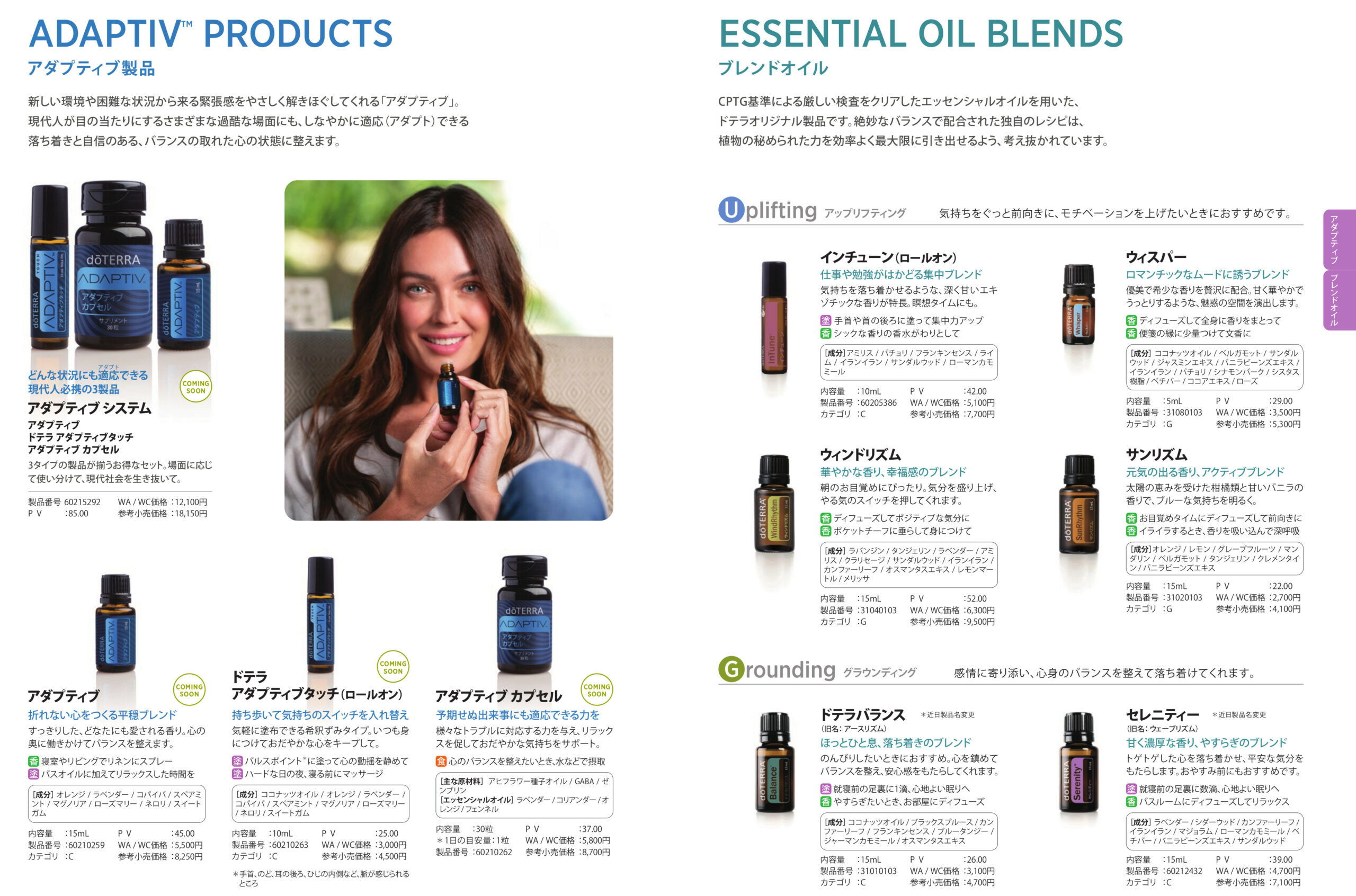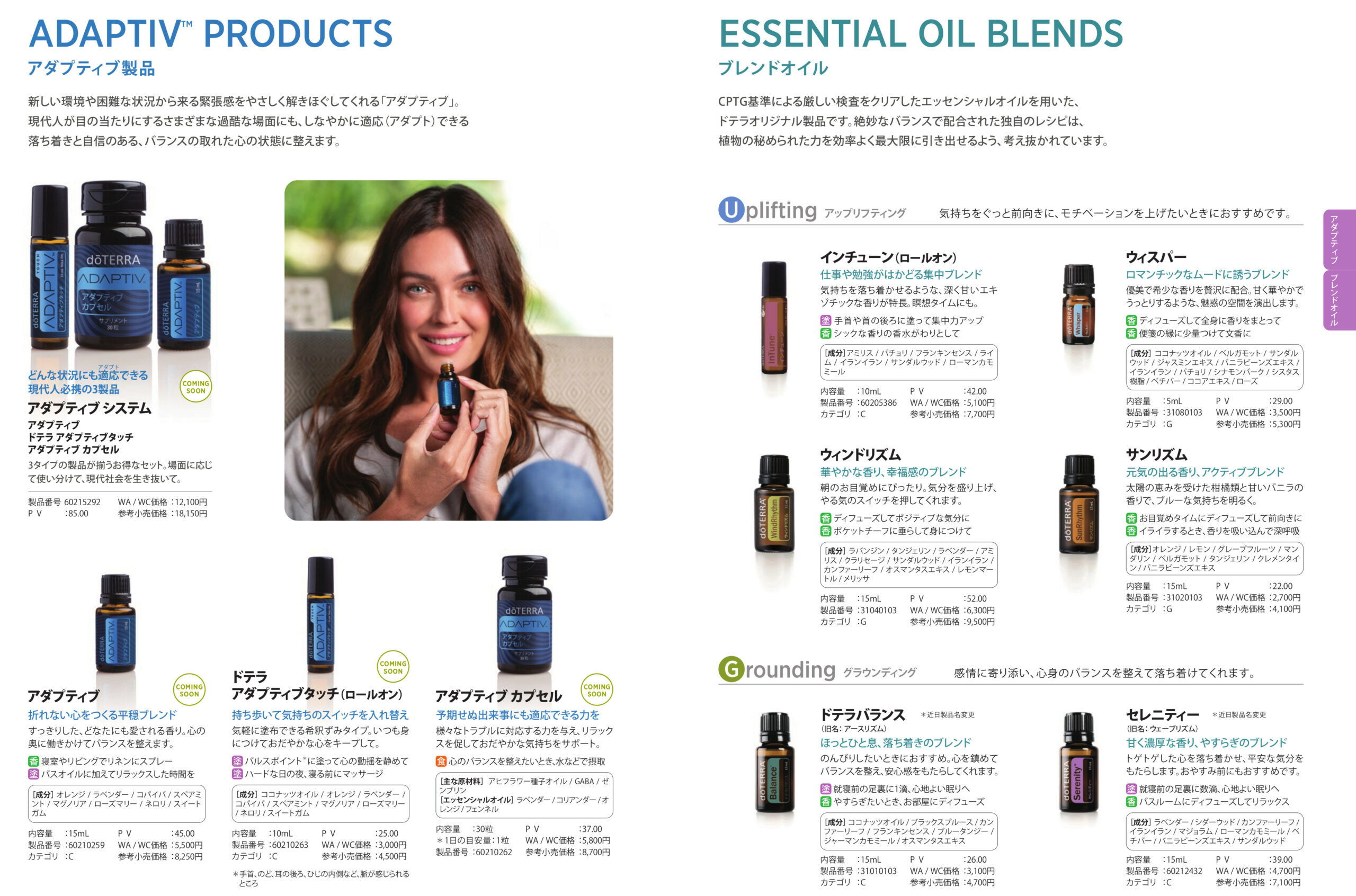 The cause of unhappiness from one individual to another can be difficult to determine. Having proper exercise, nutrition and social connections are all important in helping support your well being. Scent may also play an important role in a persons mood.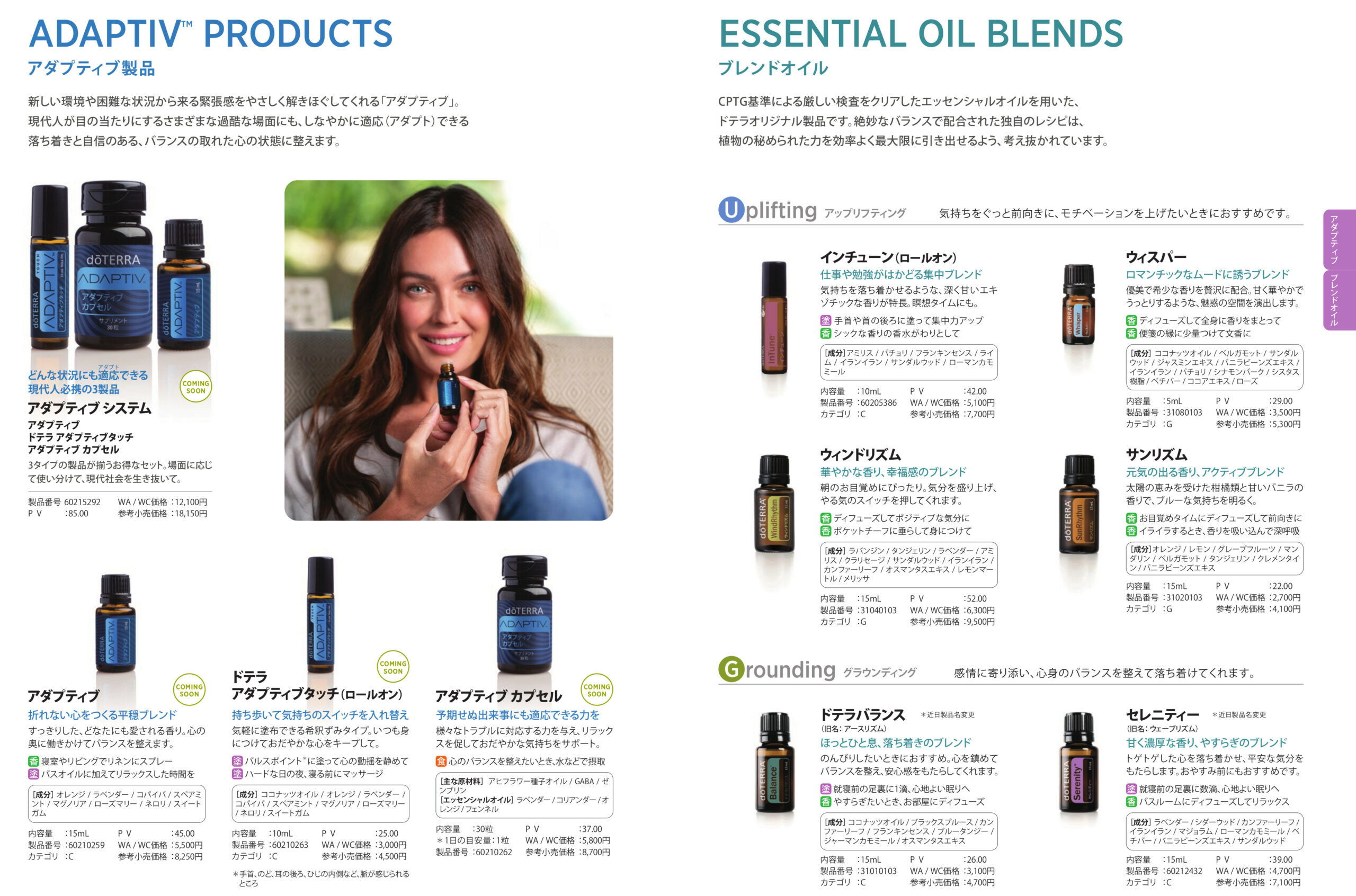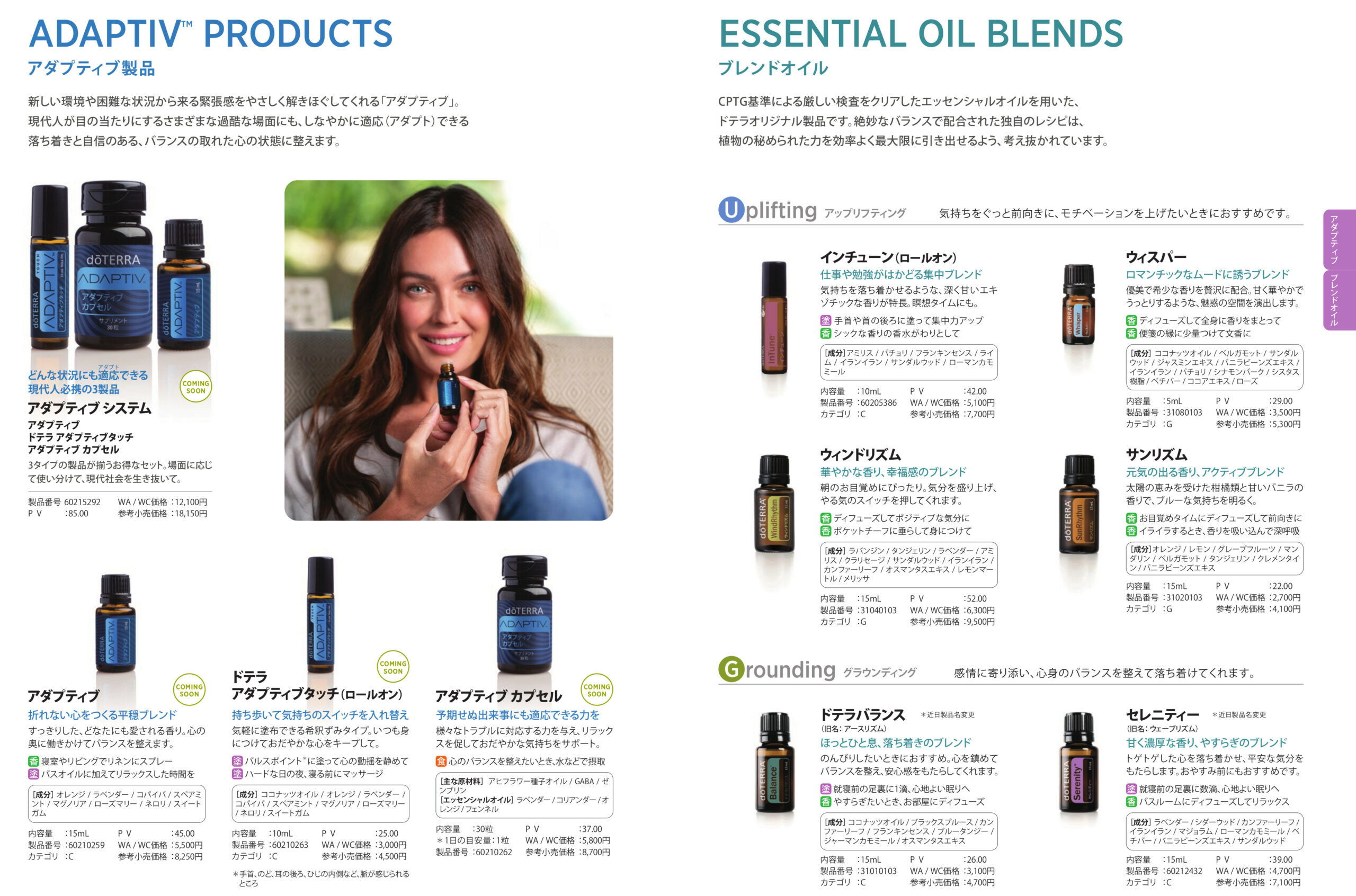 For many people Yoga is a way to become more at peace. Yoga can also help with increased muscle flexibility and strength, relaxation and the release of tension in the body. Adding essential oils to your routine may have the added benefit of enhanced focus and a more grounding experience.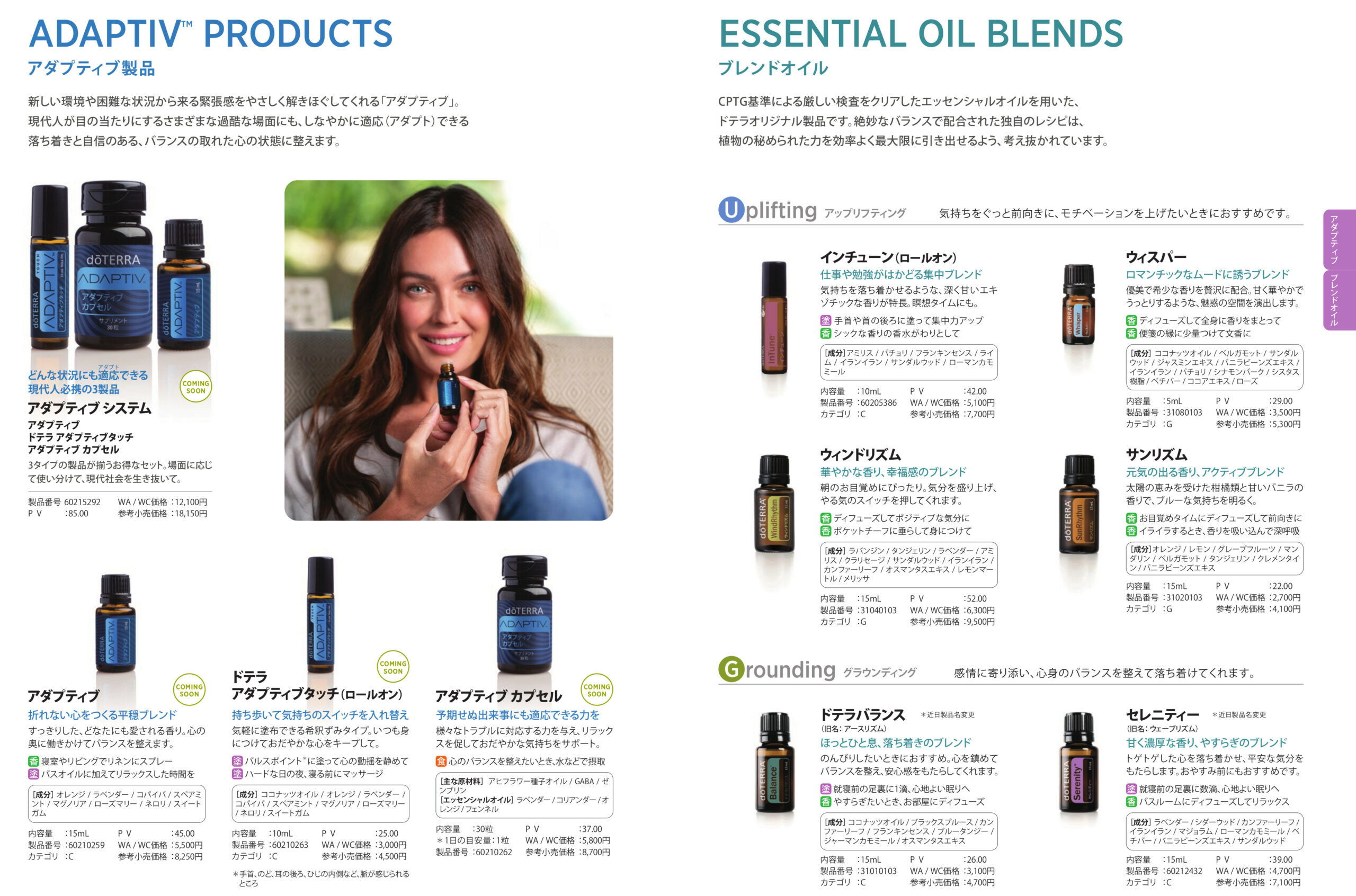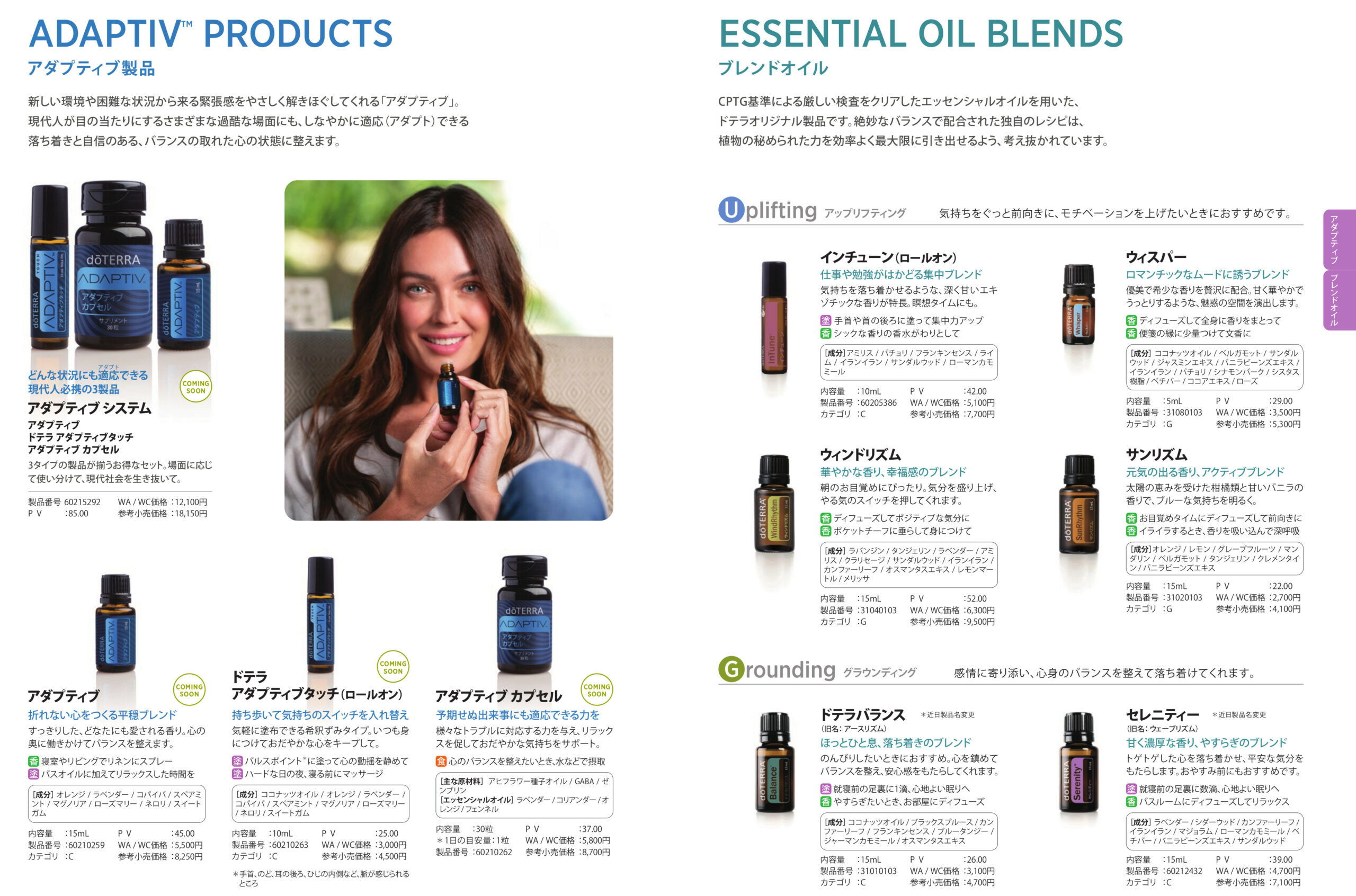 Sleep is one of the most important factors in helping your body repair itself. A consistent lack of sleep can shorten your life expectancy and affects physical, mental, and emotional health and well-being. Diffusing essential oils before bedtime may help you sleep better.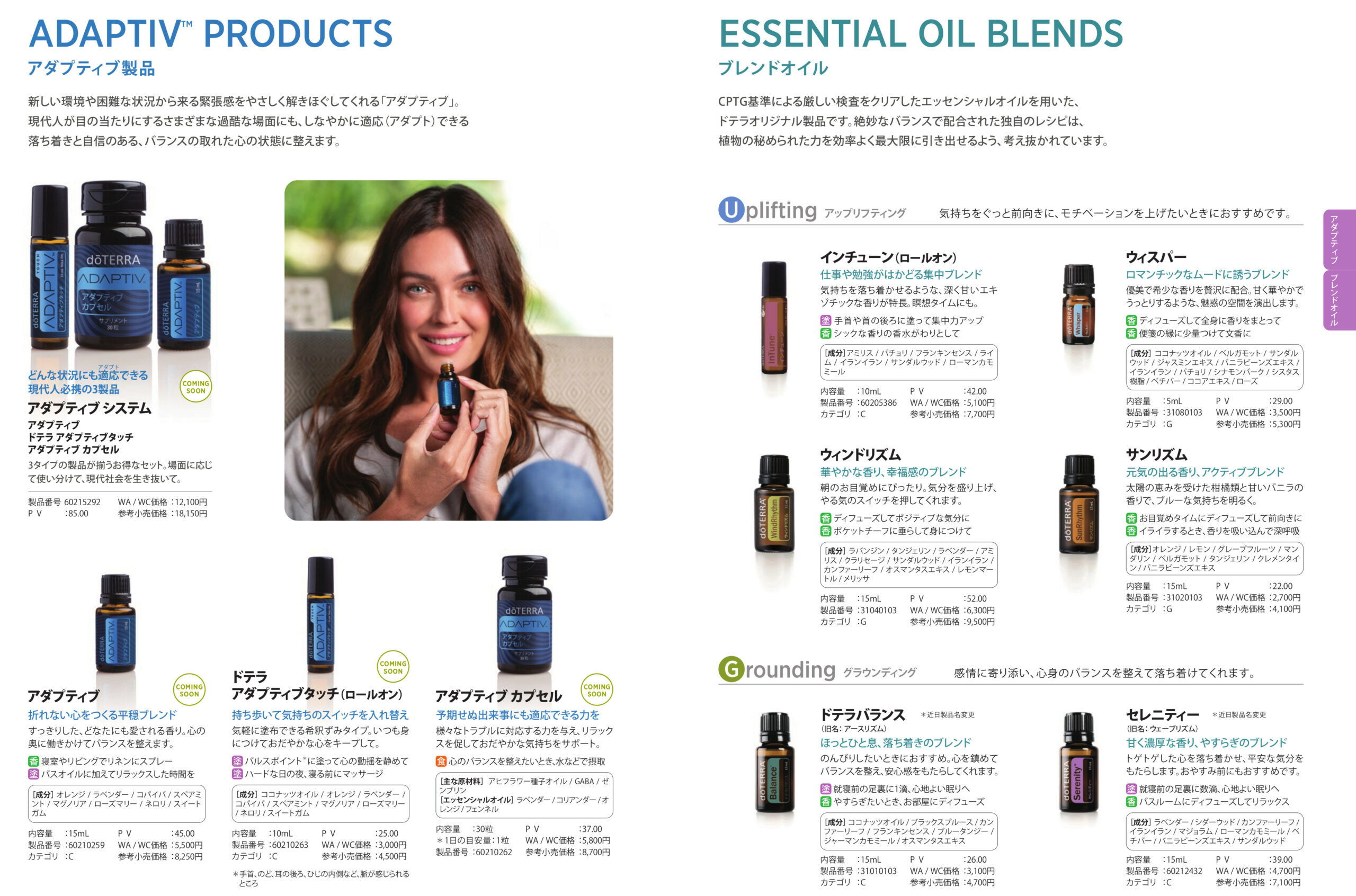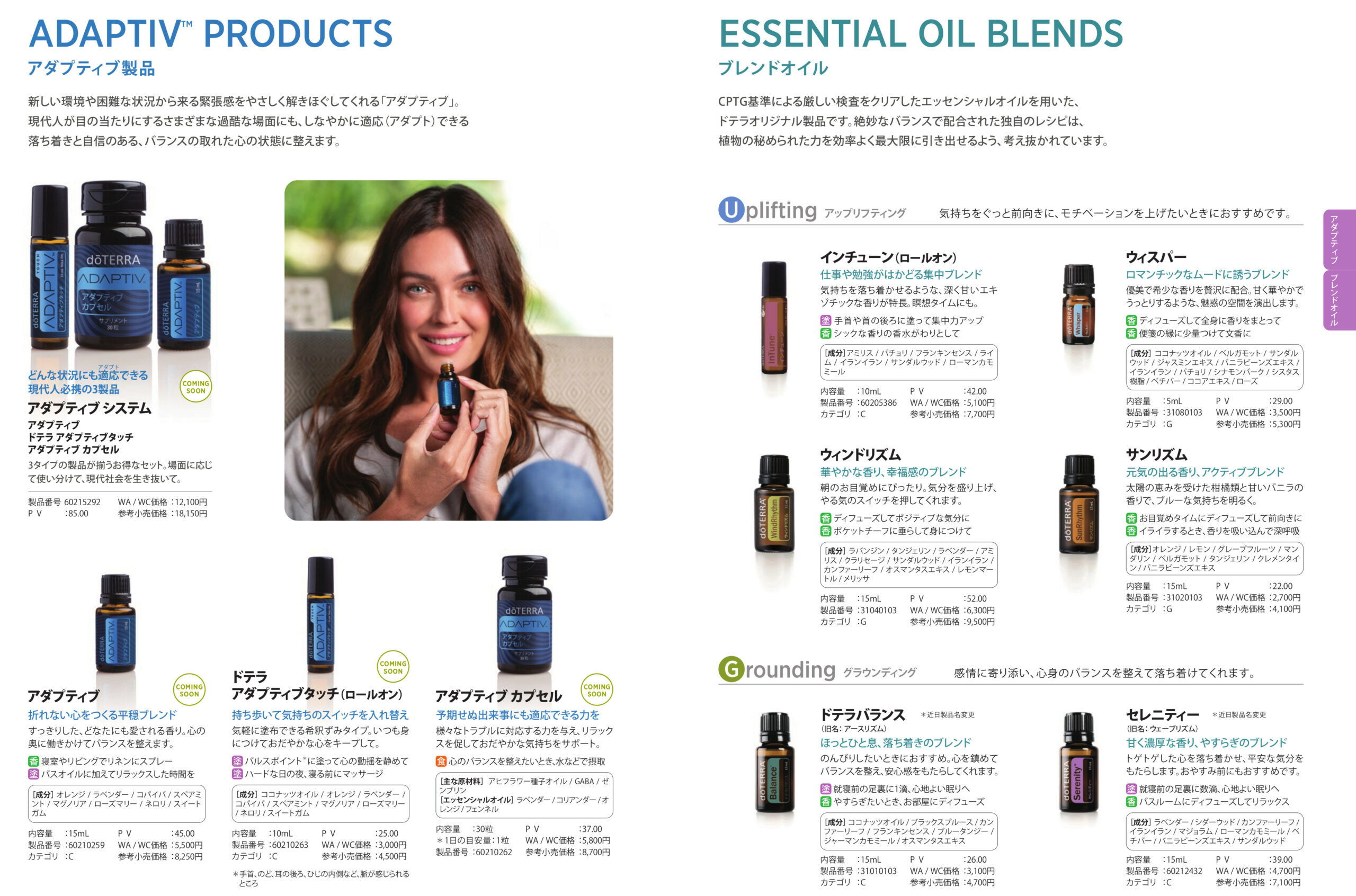 Children can sometimes feel anxious stress and unhappiness too. Using essential oils with your children or around the house may be a great way to help improve their mood, health and sleep.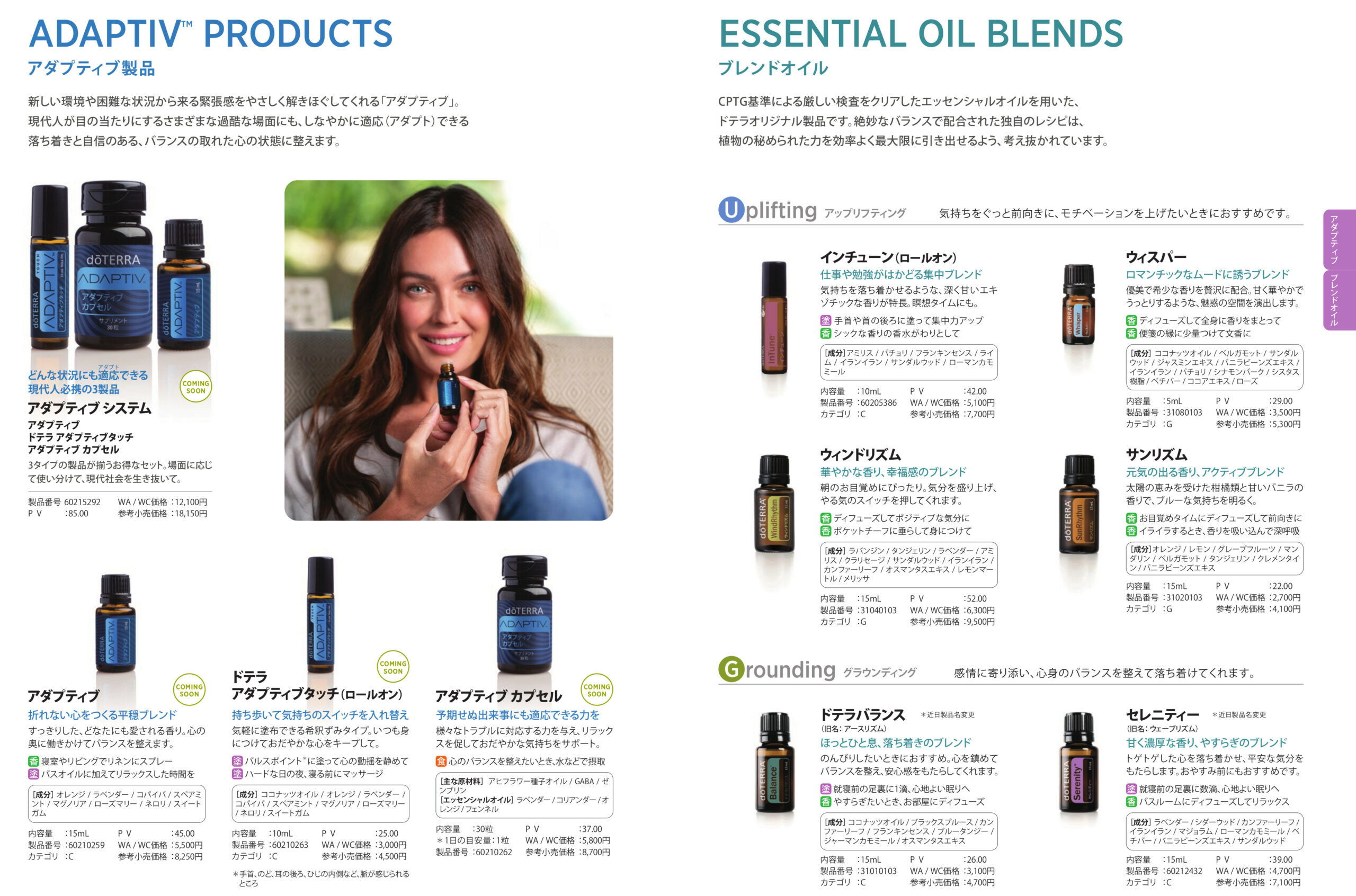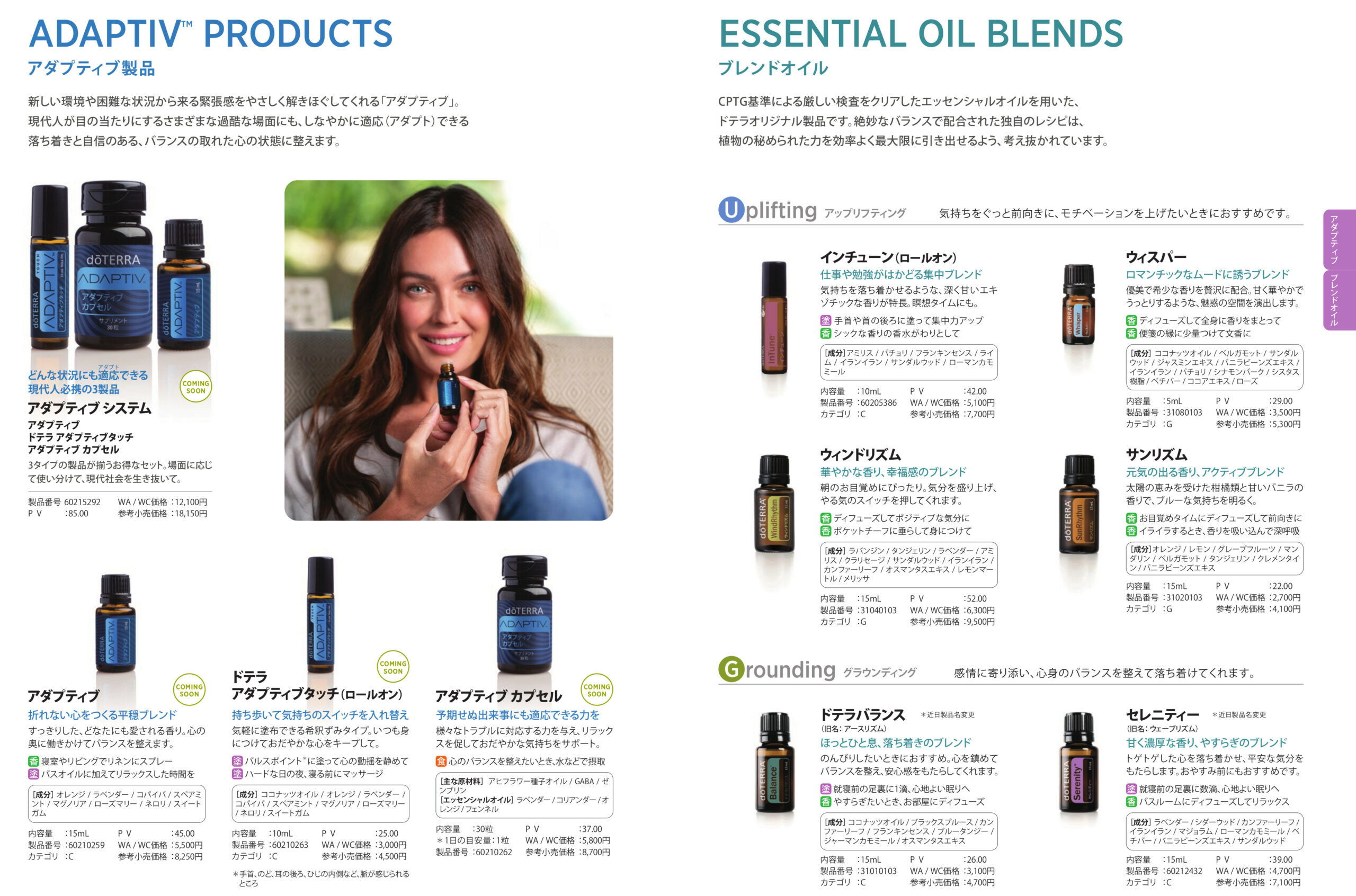 Cooking with essential oils is a fun, simple way to enhance the flavor of food while providing you with all the internal health benefits each oil has to offer.